Kenin vs Muguruza Women's Singles Preview – they will be facing each other 2nd time, with Kenin having won the last meeting at the China Open in 2019.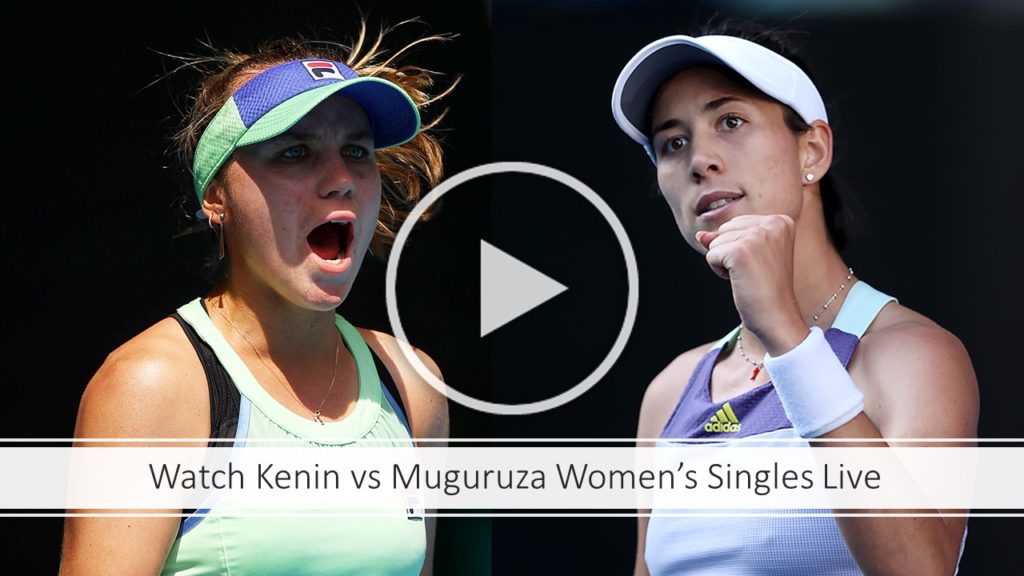 The chatter was all about Serena Williams before the Australian Open but Saturday's women's final is between unheralded Sofia Kenin and (currently) unseeded Garbine Muguruza – this clearly was a championship match that nobody predicted.
After a January of surprises, the 21-year-old Kenin can even supplant Serena as the top-ranked American if she stages the ultimate upset by beating Spain's Muguruza in Melbourne.
The 38-year-old American legend Serena Williams was enroute to equal the record Twenty four Grand Slam titles of Australian Margaret Court, but she went down in the 3rd round to Wang Qiang from China.
15-year-old sensation Coco Gauff halted reigning champion Naomi Osaka's climb also in the third round, and later bowed out herself as fellow American Kenin was more than a handful.
Most of the top 10 seeds exited in the 3rd round, seemingly (at that time) paving the victory lap for Australia's number one Ashleigh Barty.
But the Moscow-born 14th seed Sofia Kenin was calm and composed playing her first Grand Slam semi-final and to went on to break Aussie hearts as she demolished Barty in straight sets.
Even if she loses to Muguruza in the final, Kenin will reach a career-high nine in the world, rising from her present seeding of 15th. On the other hand if she beats Muguruza she will leapfrog Serena Williams into the seventh place.
Kenin won her maiden WTA title only one year ago in Hobart and added two more during the season. Her determination and aggression has become her trademark in this Australian Open.
Muguruza is also on a rebound. The 26-year-old Garbine Muguruza will be the next to try to overcome the Kenin challenge.
Muguruza is the favourite because she has the experience of having won the French Open in 2016 and Wimbledon in 2017. But this is her 1st final in Melbourne and she is at her lowest ranking since 2017.
The Spaniard did not have it easy at this Australian Open as she was fighting off a viral illness. However after a wobbly first match against Shelby Rogers and with expert guidance of Conchita Martinez, Muguruza has been blazing her guns load and clear.
Kenin – Muguruza Head-to-head
Kenin has the upperhand over Muguruza 1-0
Hastags: #KeninMuguruza #MuguruzaKenin #Muguruza #Kenin #AusOpen #tennis
Sources: Scroll, Twitter
Queries: Paandu,Paandu News,News Paandu,garbine muguruza,garbine muguruza vs sofia kenin,australian open,sofia kenin,kenin,muguruza,muguruza vs kenin australian open,muguruza vs kenin,garbine muguruza australian open 2020,australian open 2020,muguruza kenin australian open,sofia kenin vs garbine muguruza,muguruza kenin,kenin vs muguruza,garbine muguruza vs sofia kenin- australian open 2020