Prediction and Preview Seattle Dragons vs Houston Roughnecks – Saturday, March 7, 2020 at 2:00pm EST, TDECU Stadium, Houston, TX
It's a week five matchup on the gridiron as the XFL comes to you with a battle of West Division teams in the Lone Star State. The Seattle Dragons are on the road as they make the trip to face the Houston Roughnecks Saturday afternoon. Seattle was defeated 23-16 on the road by St. Louis last Saturday though they did cover the line as a 12-point underdog. Houston knocked off Dallas in a high-scoring affair as they earned a 27-20 road win over Dallas Sunday as a one-point favorite. Will Seattle find a way to earn the win on the road and hand Houston their first loss in franchise history or will the Roughnecks run their mark to 5-0?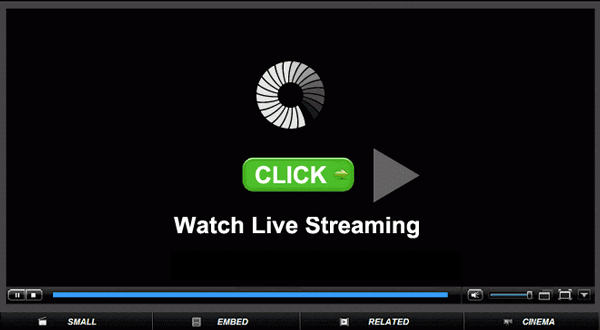 Seattle Dragons Looking for Offensive Consistency
Seattle showed some signs of life in the second half against St. Louis on the road but they were unable to come up with the victory. The Dragons were down 11-0 after the opening quarter and 17-3 at halftime as they were unable to slow down the BattleHawks. Seattle clawed back to within 20-16 early in the fourth quarter but couldn't put any more points on the board to end up with the defeat. The Dragons were hammered 23-11 in the first down department, wiped out 392-253 in the total yardage battle and were dominated 40:19 to 19:41 in time of possession. Seattle committed the lone turnover in the contest, with that coming in the fourth quarter to help seal their fate.
This season, the Dragons are seventh in total offense with an average of 265.5 yards per game. Seattle is third in rushing offense (109.5 ypg) while the team is seventh in passing offense (156 ypg) this season. The Dragons are seventh in total defense by allowing 337.5 yards per game. Seattle stands fifth in rushing defense (111.2 ypg) and seventh in passing defense (226.2 ypg) on the year. The Dragons are sixth in scoring offense (16 ppg) and sixth in scoring defense (21.8 ppg) on the season. Brandon Silvers is 53 of 102 passing for 539 yards with six touchdowns and four interceptions while running the ball six times for 16 yards. B.J. Daniels is five of 11 passing for 100 yards with one touchdown and one interception while adding 84 yards on the ground. Keenan Reynolds is one of two for one yard. Kenneth Farrow leads the team on the ground with 28 carries for 126 yards and a score on the season. Ja'Quan Gardner contributes 30 carries for 115 yards while Trey Williams contributes 27 carries for 94 yards.
Austin Proehl leads the team with 13 receptions for 169 yards and three scores. Williams (eight receptions, 44 yards, TD), Farrow (nine grabs, 53 yards, TD), Dontez Byrd (three catches, 37 yards) and Keenan Reynolds (10 catches, 133 yards, TD) are other options in the passing game. Ernesto Lacayo is two of three on field goal attempts this season with a long of 41. Seattle's defense has recorded five picks with no player having more than one. Steve Williams paces the team with 1.5 of their seven sacks this season.
Houston Roughnecks Try to Remain Unbeaten    

The countdown to kickoff continues …

??? Saturday, March 7
? 11 a.m. PST
??? TDECU Stadium
?? @ABCNetwork #ForTheLoveOfFootball | #BreathingFire ???? pic.twitter.com/idmo4dERWi

— Seattle Dragons (@XFLDragons) March 6, 2020
Houston remained unbeaten as they managed to do enough to take down Dallas on the road in a battle of teams from the Lone Star State. The Roughnecks now look to run their mark to 5-0 as they are the lone unbeaten team in the league at this stage. Houston led 6-0 after the first quarter and extended to a 15-0 edge in the second quarter only to see their lead trimmed to 15-11 at the half. After the Roughnecks saw their lead trimmed to 21-20 after three quarters, the defense came up with another critical play as Edmond Robinson recorded a strip-sack of Dallas quarterback Landry Jones. Robinson recovered the fumble and rumbled 12 yards for a score to put the Roughnecks up seven. There was no further scoring in the game and that carried them to the victory thanks to five takeaways, including three first-quarter interceptions.
On the season, the Roughnecks are fourth in total offense with an average of 319.2 yards per game. Houston stands seventh in rushing offense with 79.2 yards a game while they are third in passing offense with 240 yards per contest. Defensively, the Roughnecks are sixth in total defense by allowing 334.2 yards per game on the year. Houston is fourth in total offense (109.2 ypg) and sixth in passing defense (225 ypg) this season. Houston leads the league in scoring offense (31.5 ppg) and is seventh in scoring defense as they allow 22 ppg on the year. Phillip Walker has stepped right in as the starter after being named just a couple days before the season opener and responded. He has hit 92 of 146 passes for 987 yards with 12 touchdowns and two interceptions so far this season. James Butler is the team's leading ground gainer with 34 carries for 169 yards and two scores. Walker is next in line as he has run the ball 17 times for 104 yards plus a score this season.
In the passing game, Cam Phillips has reeled in 21 catches for 333 yards and a team-leading seven scores. He has a pair of three-touchdown games already this season. Kahlil Lewis has caught 21 passes for 189 yards and a score while Nick Holley has hauled in 17 balls for 195 yards plus a score. There is no shortage of options in the aerial game in the June Jones system of offense. Sergio Castillo has hit five of eight field goal attempts this season with a long of 44. Deatrick Nichols leads the team with three picks while Cody Brown is right behind him with two. Carl Bradford and LaTroy Lewis each have two sacks to share the team lead.
This post contains the original material published by winnersandwhiners . We have reposted the same content (may not be in it's totality) while acknowledging the source and with the sole intent of providing a credible reference point to our readers. As such this constitutes "fair use" of the original work.