Iconic Fashion Designer Karl Lagerfeld RIP | Flamboyant Genius Passes Away, Aged 85
Tuesday evening, February 19,2019, as I was finishing up some work, I got a text from my sister that Karl Lagerfeld had passed away, leaving her and many of her friends in the fashion industry in deep mourning for a man who had deeply impacted the world of couture and art with his immeasurable genius and flamboyant personality.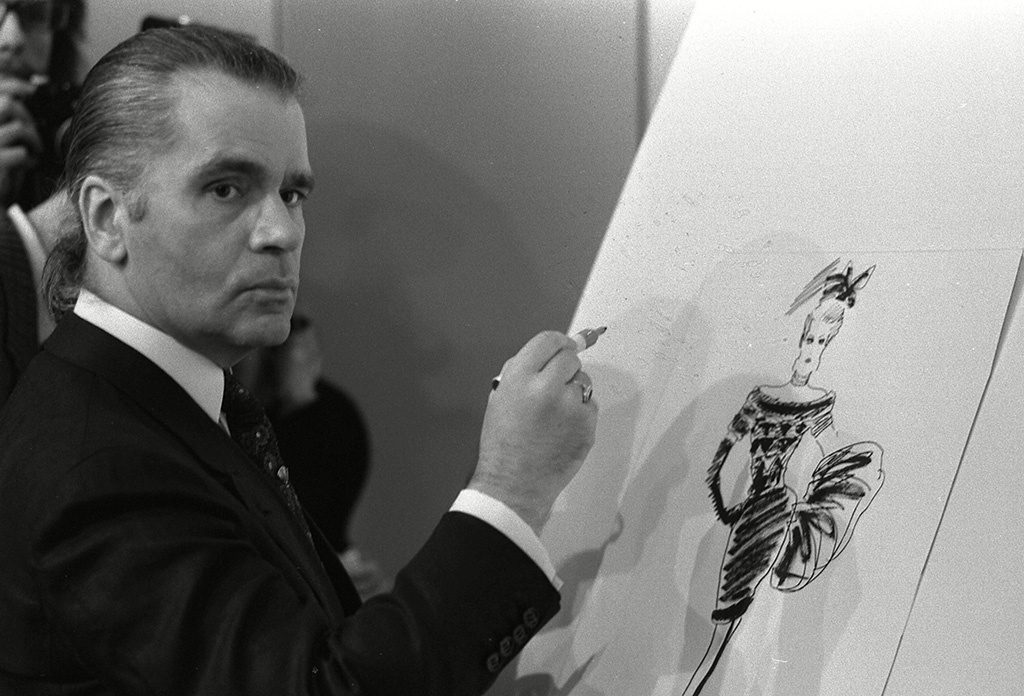 As teenagers in the 1980s, my sister and I spent hours watching legendary fashion observer Antonia Hilke's Fashion Week reportages, and no one fascinated us more than the Master himself. Bringing street style to haute couture, and ruffling feathers with his unabashed style, Karl Lagerfeld lit up the catwalk like no other. I for one idolised his muse at the time, Inès de la Fressange, who to this day remains my ultimate style icon with her understated elegance and discreet sophistication. Little did we know at the time, that one day my sister would closely work with the legend himself, and tasked with realisingKarl's creative vision for his eponymous brand, spend many hours with him as one of his close team at Karl Lagerfeld, rapt in conversation and basking in his incredible energy and love of all things beautiful that life had to offer.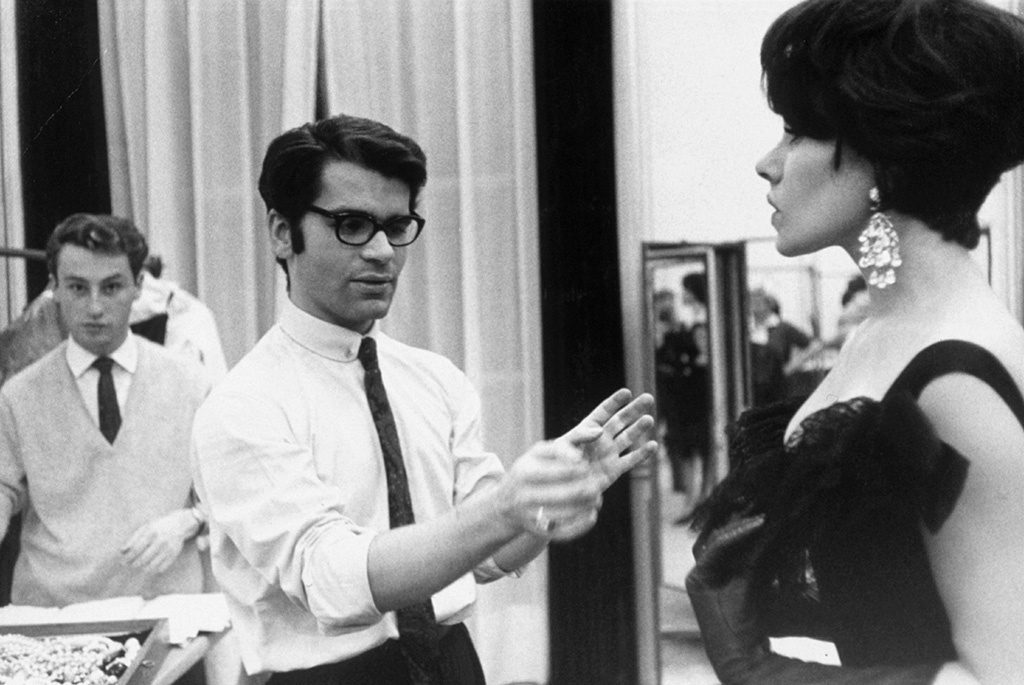 Karl Lagerfeld entered the fashion world in the 1950s as a wide eyed ingénue, striking up friendships with the likes of Yves Saint Laurent, and earning his spurs at Balmain and Patou, followed by Valentino, Kriziaand Charles Jourdan, a legendary stint at Chloéand a lifetime of brilliance at Fendi. His enduring legacy is two pronged:firstly his more than three decades at Chanel, shaping and moulding Coco's legacy into a modern interpretation of her insouciant, timeless style, and secondly the reinvention of his eponymous brand Karl.
Much has been written about Karl's genius at breathing in new life to staid fashion norms, but he was so much more than just an exceptional fashion designer. Karl was darkly handsome, charismatic, rather fit and buff in his youth, and surrounded himself with beautiful, exotic men and women who flitted about being chic and fabulous. He was a true Renaissance man whose creative interests extended to art direction, photography, publishing, and even industrial design and interior architecture. He surrounded himself with music, owning hundreds of iPods and running out of shelves to house his impressive book collection.
He turned his signature style – dark glasses, slim dark pants, white shirt with standing collars, regal jewellery, black gloves, immaculate snow white hair (achieved with the clever use of dry shampoo) and sleek ponytail – into his own brand logo, demonstrating his philosophy of not taking oneself too seriously in life. This look spawned its own cult of groupies, known as Karlettes, an image he put to good tongue in cheek use in his own campaigns. Karl always espoused that designers should not view themselves as artists but as artisans, that fashion should be frivolous, and that designer brands were not the be all and end all. Once at a Karl Lagerfeld collection fitting, he asked a model what shoes she was wearing, and she was embarrassed to admit they were a high street brand; that didn't matter to Karl, he thought they were cool and told her so, putting a skittish young woman instantly at ease.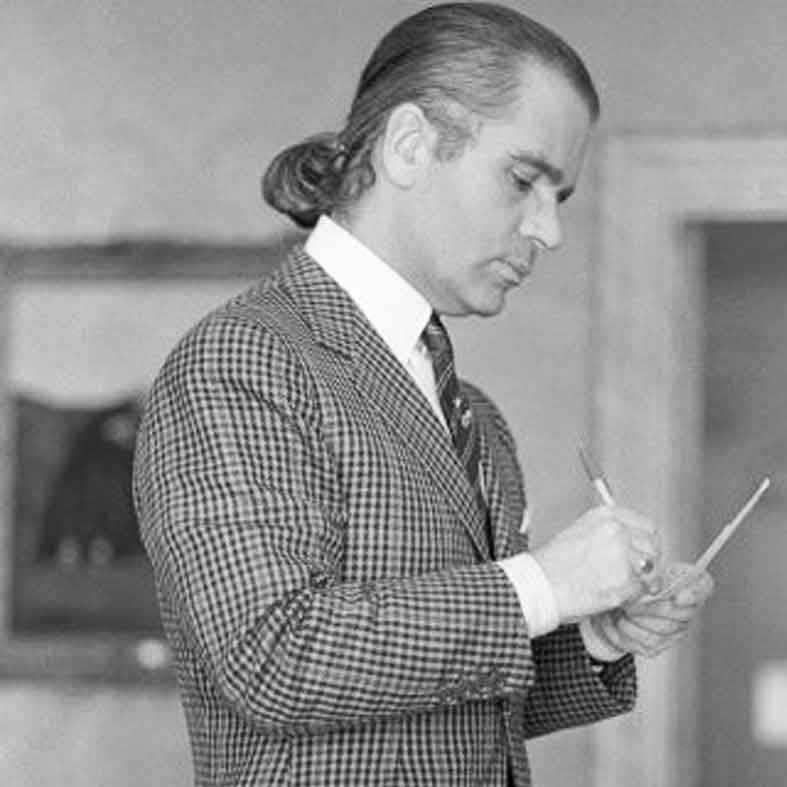 He was a man of contradictions – he abhorred the use of the term trendy, but set trends himself, bringing Chanel emblazoned baseball caps, sneakers and rapper inspired chunky gold chains to the runway, and creating a true frenzy with white cotton Chanel tank tops that sold for over a $100.
The media often portrayed Karl as a diva, and he did have his controversial moments. He was always at odds with animal rights organisations who despised his penchant for furs and exotic skins. If he didn't like something or someone he did not mince words, famously describing the late Princess Diana in unflattering terms and fatshaming Adele (to whom he later apologised).
Putting aside all the hype and eccentricities, Karl as a person was high on energy and regarded as warm and kind, generous with his time and attention, beguiling everyone with his infamous "Karlisms", flashes of brilliance and palpable wit.
He had a huge curiosity about the world around him, and was able to strike up conversations with anyone, be it a regular Joe or Jane on the street or a visitor to his studio showing genuine interest and empathy for what they were going through in life.
During her time with Karl Lagerfeld, my sister would regularly visit Karl at the Studio in Paris for fittings, and he would stride into the room, accompanied by his equally dazzling assistant Sebastian, who created quite the flutter himself. She and the inner circle team would all line up to greet him and exchange kisses on the cheek, and he never failed to share a few personal words with each and every one of them.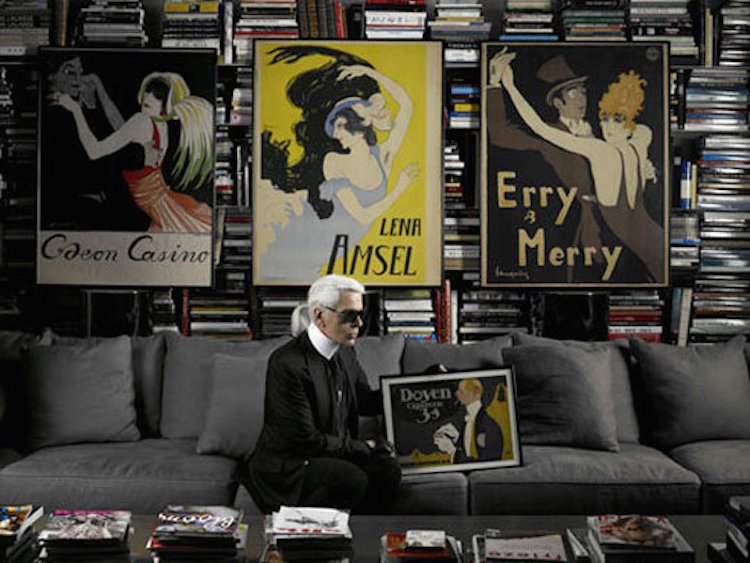 He would sit in his office surrounded by pencils and pastels, creating beautiful sketches, which she and her colleagues would bring to life.
The first time she met him, she was nervous and excited, after all Karl was notorious for favouring slender, androgynous women, but he complimented her on her appearance (she was wearing a Karl dress), and in the years to come would go on to engage in interesting conversations with her, showing her photos from his photo shoots with his beloved feline companion Choupette, and supermodel muses such as Linda Evangelista. He once asked her if she dated Indian men and she responded that they were all mummy's boys to which he laughed heartily. It was a surreal experience no doubt, but one that underlines Karl's deeply human side; she feels deeply privileged to have been part of the beautiful family known as Team Karl, and to have worked with one of the most brilliant creators of his time.
"La mode, c'estéphémère" – fashion is fleeting – so Karl, the God of Fashion once said. Maisvous, Monsieur Lagerfeld, vousêteséternel – but you are eternal, Monsieur Lagerfeld. Qu'il repose enpaix – may he rest in peace.
Dina Sawlani (Team Paandu), with inputs from Deepa Hingorani Chandwaney