Imran Khan Doesn't Tolerate Anti-Hindu Remarks | Returns IAF Pilot and Arrests Extremists Imran Khan Doesn't Tolerate Anti-Hindu Remarks
Three unprecedented incidents in Pakistan are indicating that there is a revolution within Pakistan, a change for the better, or is it too late?
Incident 1: Pakistan returns Wing Commander Abhinandan Varthaman to India within 48 hours of his capture in Pakistani territory, despite the fact that he shot down on of their aircraft.
Incident 2: Mufti Abdur Rauf, the brother of Masood Azhar has been arrested based on the intel provided by India. The Pak media has however stated that the arrest happened in normal course of their investigations and that Mufti Abdur Rauf was amongst the 44 others detained. The point to note is that whatever be the reasoning, it is a step in the right direction for peace.
Incident 3: Fayyaz ul Hassan Chohan has been removed from the cabinet due to his derogatory comments aimed directly at the Hindu minority within Pakistan. Prime Minister Imran Khan and several other senior ministers have voiced their anger and have rejected Chohan's subsequent apology.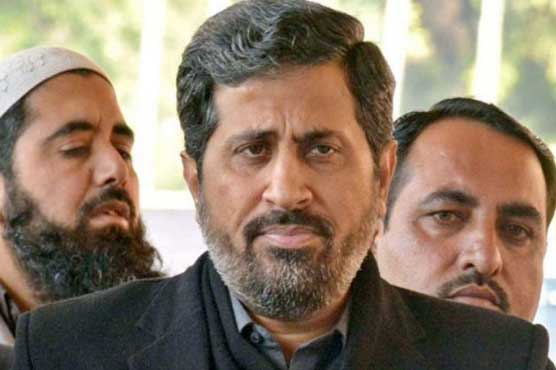 In light of these positive actions from Pakistan (as portrayed by the news media) and resonating with the thoughts of many patriotic Indians, it appears that we are witnessing a change in Pakistan.
A change that may take a long time to take proper shape, but surely a change for the better.
At this point one can't help but wonder if the Indian top brass could play their cards in a different way?
While Pakistan has adopted a very humble and practical tone even within their local news networks, India continues to dramatize and chest thump.
Pakistan appear to be genuinely (this time round) waiting for a positive Indian response to their peace gesture by returning Wing Commander Abhinandan Varthaman within 48 hours of his capture in Pakistani territory.
Doesn't it logically seem that the Pakistani people have elected a sensible leader in Imran Khan, a person who, unlike his predecessors, has a human side? And not to talk about the fan following he had within India during his cricketing days.
Isn't this an opportunity for Narendra Modi and the ruling party in India?
Shouldn't they give the current Pakistani Prime Minster a chance to prove his intent and thereby explore the possibilities to take both countries one step closer to the peace which is the ultimate goal?
Do feel free to voice your thoughts in the comments box below.
Sources:
News18, SAMAA TV, Team Paandu, News Track Live, Cric Tracker, Dunyanews
Trending:
Samaa.tv,Samaa news live,samaa tv live,meri kahani meri zubani,hashmat and sons,ary news live,ARY NEWS LIVE,SAMAA TV LIVE,Imran Khan,GEO NEWS LIVE,PTV,News Headlines,Junaid,Jamshed,Breaking News,Natt,Naat,News Beat,Mubasher Lucman,Aaj Shahzaib Khanzada ke Saath,Samaa News,Shahid Masood,PSL 2019,Gully Boy,Shahid Afridi Batting,India,Public News,Pulwama Incident,PM Imran Khan Speech, Imran Khan Doesn't Tolerate Anti-Hindu Remarks, Imran Khan Returns IAF Pilot, Imran Khan Arrests Extremists, Mufti Abdur Rauf arrested, brother of Masood Azhar arrested, Fayyaz ul Hassan Chohan Resigns, Fayyaz ul Hassan Chohan removed, Imran Khan peace gesture, Pakistan Peace Gesture