Rafael Nadal Embarrassed by Australian Open Security – Rafa was not permitted into the changing rooms after his practice session ahead of his match with Dominic Thiem.
Rafael Nadal was stopped by a security guard because he was not wearing his Australian Open ID card. The world No 1 is a popular face with a fan following in the millions – but not this particular security steward was obviously someone who couldn't recognize him.
Nadal was warming up on an outside court ahead of his quarter-final match up with Dominic Thiem.
After kocking balls for an hour or so the Spaniard headed inside to finalise his preparations. This is when an eagle-eyed security guard stopped the Nadal because he was not wearing his lanyard which is mandatory in certain areas of Melbourne Park.
The 19-time Grand Slam winner is seen in this video trying to explain where he needed to go as he pointed down the corridor (or was he poiting to a poster of himself)!
And fortunately for him a senior guard stepped in to allow Nadal to continue on his way.
A hilarious clip of the incident was posted on twitter by @atptour and fans are going gaga over the tennis legend's reaction.
Even the World No.1 needs accreditation ?@RafaelNadal | #AusOpen pic.twitter.com/msXyJljhqY

— ATP Tour (@atptour) January 29, 2020
"Did he point out to a poster of himself on wall?" one fan asked.
While another fan said: "Love Rafa's reaction/attitude."
And yet another user tweeted: "Pure class."
On the lighter side, an interesting incident for Rafa fans to laugh about and adore him even more. On the more realistic side – all kudos to the Australian Open security for doing their job properly.
Nadal has won 9 of thier last 13 encounters but almost every battle went down to the wire, ans this is what should be expected this time around.
"Very tough game. Dominic Thiem is playing well," Nadal said. "I saw him play today against Monfils. He was playing the highest level of tennis.
Nadal and Thiem are expected to get into action at 8am GMT 29 Jan 2020.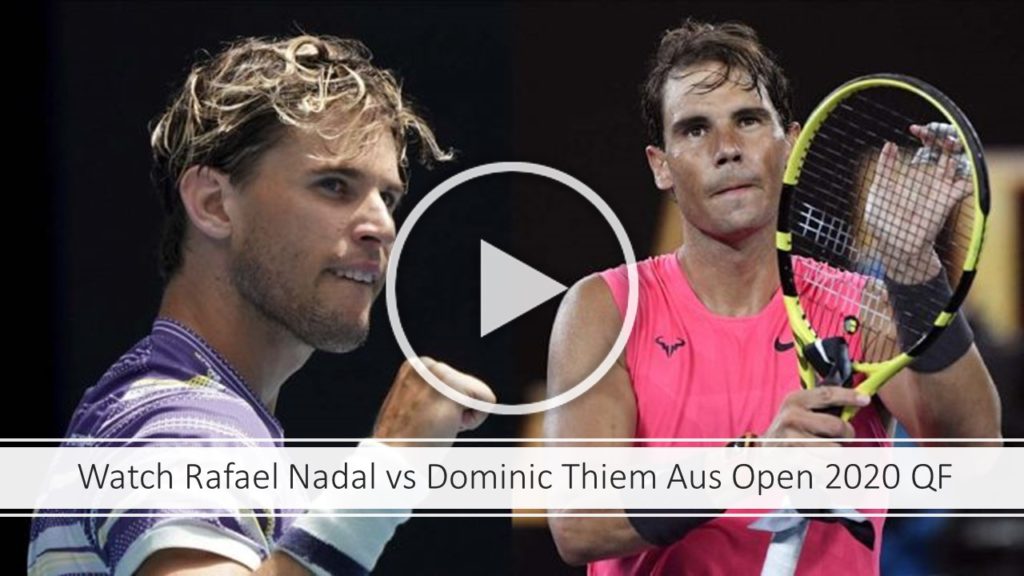 Hastags: #rafaelnadal #Nadal #tennis #Rafa #VamosRafa #RafaNadal #ausopen #NadalvsThiem #Thiem
Sources: Express, Eurosport, Aus Open, Twitter
Queries: Paandu,Paandu News,News Paandu,Rafael Nadal Australian Open Security, funny nadal CCTV Footage, nadal security guard incident, rafael nadal,nadal,nadal vs thiem,rafael nadal vs dominic thiem,nadal thiem,thiem,dominic thiem,thiem vs nadal,rafael nadal vs dominicthiem,rafael nadal vs. dominic thiem,nadal thiem ro laver arena,rafael nadal vs novak djokovic,thiem nadal,nadal vs thiem aus open,dominic thiem vs rafael nadal australian open 2020,rafael nadal dominic thiem highlights,nadal vs thiem aus open 2020,nadal vs thiem highlights,