Cristiano Ronaldo Self Isolates Himself – CRISTIANO RONALDO is self quarantined in a luxury home on the shores of the Madeira ocean.
Georgina Rodriguez has been teasing fans on social media with images if stunning hideaway. The courple are sitting out the coronavirus pandemic after the couple jetted to the island in the early hours of 9th March 2020.
Daniele Rugani, Cristiano's Juventus teammate has tested positive for coronavirus. Ronaldo shared a dressing room with him on Sunday when his team beat Inter Milan 2-0 behind closed doors,
Ronaldo is set to remain in his native Madeira after Juventus confirmed that defender, Rugani tested positive for coronavirus.

Our heart goes out to #Rugani and other victims of #COVID19 around the world.

Get well soon…#CoronaVirusUpdate #ThursdayThoughts

3days ago pic.twitter.com/DA2gN7u6Jz

— SportyBet Nigeria (@sportybetng) March 12, 2020
The management at Juventus side has confirmed it is activating all the isolation procedures required legally.
As a result of this Cristiano has been adviced to stay put and not to return to Italy for the time being.
Cristiano is said to have isolated himself in the top two floors of a 7-storey house he purchased not long back in Funchal.
His mum Dolores Aveiro, has been hospitalized after a stroke last week, and his brother Hugo occupies the lower floors.
Georgina posted a stunning picture of the rooftop pool, showing Ronaldo's eldest son Cristiano Ronaldo Jr looking out to sea.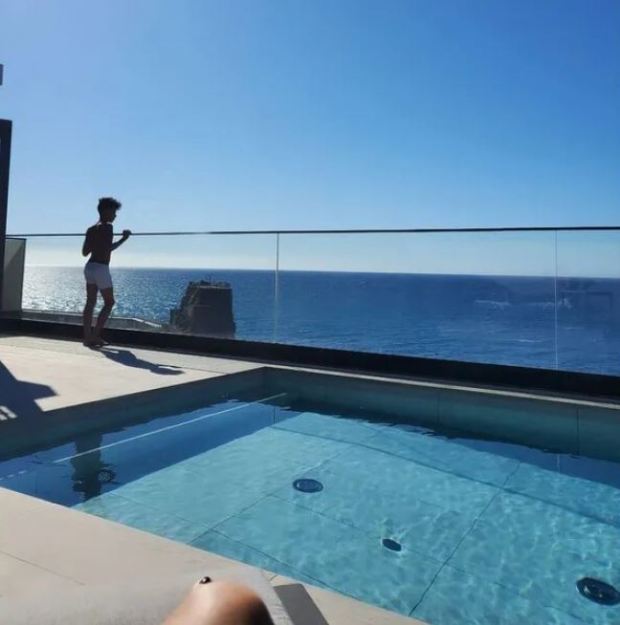 And she later posted another picture showing the couple's daughter Alana relaxing on a sofa by a window ovelooking the stunning Atlantic Ocean.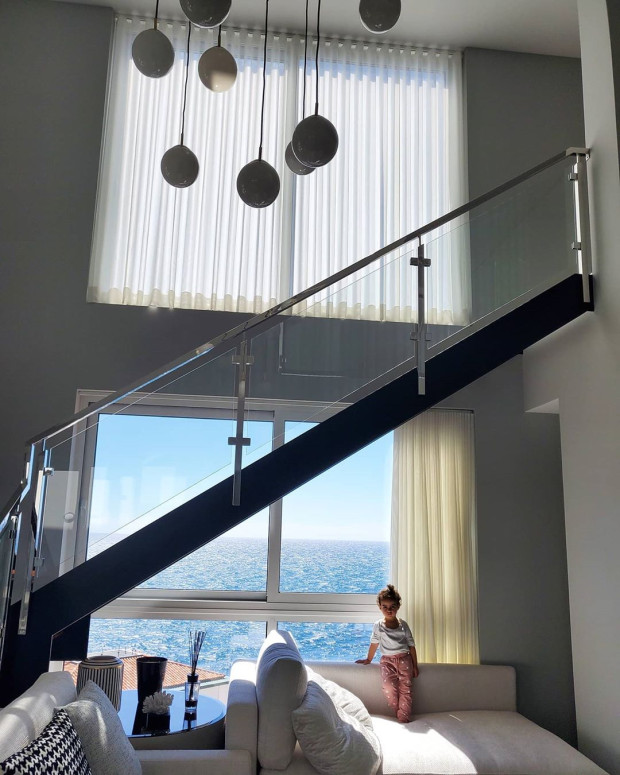 Ronaldo has been spotted around town since arriving in Madeira, but it was before his teammate tested positive for covid-19.
On 10th March he visited the Madeira Botanical Garden alongwith his family.
He has also visited his mother in hospital, although he is said to have worn sterile and protective clothes including face mask and gloves at Dr Nelio Mendonca Hospital.
📷 : Cristiano arrives at Madeira to see his mother 🙏. pic.twitter.com/oZqHo3nnDL

— CR7 HQ (@RonaldoHQ_) March 3, 2020
Hastags: #CR7 #Ronaldo #soccer #Cristiano #Isolate #Quarantine #Covid-19 #Corona #DanieleRugani
Sources: The Sun Uk, Twitter
Queries: Paandu,Paandu News,News Paandu, cristiano ronaldo,corona virus,ronaldo,cristiano ronaldo coronavirus,cristiano,cristiano ronaldo corona,ronaldo corona virus,ronaldo corona,cristiano ronaldo corona virus,corona,coronavirus cristiano ronaldo,coronavirus,cristiano ronaldo virus,cristiano corona virus,corona virus cristiano ronaldo,ronaldo portugal corona virus,ronaldo juventus,virus,ronaldo coronavirus,cristiano ronaldo positive in coronavirus,corona virus ronaldo,