Ideal for safe, fast strength training and fat burning at home or on the go.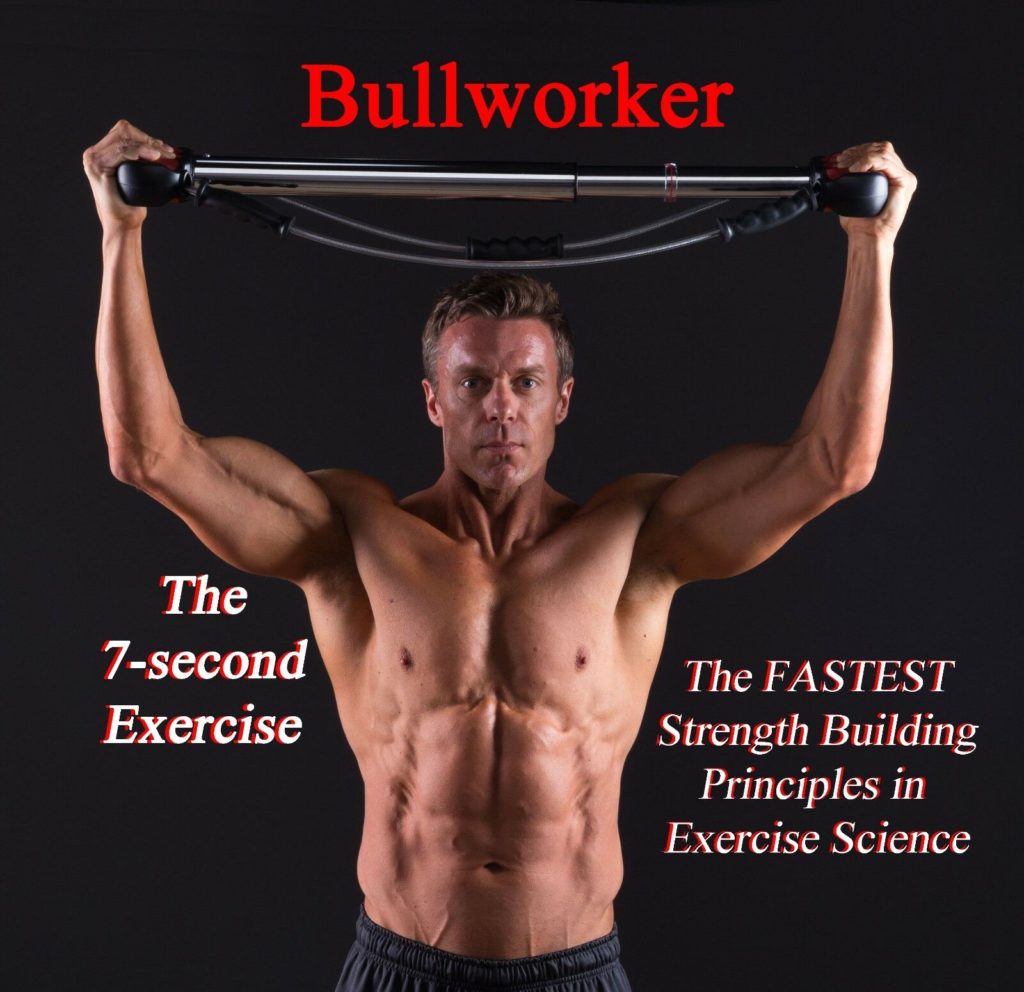 1. Haven't been able to go to the gym due to the lockdown
2. Don't know if I would want to go back to the gym after it opens up
3. Gym memberships are ridiculously expensive anyway
4. I rather find a cost effective way to workout from home at all times
5. Ideally I would be looking for a piece of gym equipment that is light and portable and works out the whole body
---
If any or all of the above statements describes your state of mind then you have reached the right place.
The routine with Bullworker 3.0 – packs you with a full body workout. It is ideal for fast strength training, cross training fitness, chest, back, arms, legs and abs targeted training.

Proven to Engage More Muscle Fibers and Build Strength up to 66% Faster than Lifting Weights: Quickly Sculpt Your Chest, Shoulders, & Arms.
---
Bullworker has been redefining fitness for over 50 years with cutting edge products so you can achieve total body fitness through simple exercises
Build Your Chest, Sculpt Your Back, Tone Your Abs, Strengthen Your Shoulders, and Shape Your Legs with Your Simple Easy to use Personal Gym
Complete Portable Home Gym With Free Carrying Case & Routines to Follow – Burn Calories and tone your Body in Minutes, anywhere!
Superior quality springs – Perfect for All Fitness Levels – custom resistance to fit all your fitness needs.
Isometric Strength Training Technique – Research shows that maximum muscle growth can be attained by exerting 60% of existing muscle strength against a superior resistance for only 7 seconds once a day – the very foundation of Bullworker!
---
Finally, Bullworker is like owning a total portable gym at fraction of the cost. A perfect solution during these days of gym closures and lockdowns!
Special offer ₹ 2999/– FREE home delivery available for residents in Chennai only! Valid until stocks last!
To book your BULLWORKER exclusive home delivery in Chennai offer: Contact us at +91 9884526170 (whatsapp enabled)