Powerful Earthquake Hits New Zealand During Royal Tour
A magnitude 6.1 earthquake, categorized as "STONG", has rocked New Zealand.  The royal couple Prince Harry and Meghan are on tour and were in midst of this.
The impact of this 6.1 magnitude earthquake was felt widely across the North Island.
As per Geoscience Australia, an unit of the government, the quake hit about 3.20pm New Zealand time. The epicentre was pinpointed to about midway between Wellington and Auckland. GeoNet defined the 207km-deep tremor as "strong" and said it was epi-centred 25 kilo meters southwest of Taumarunui. As of now there aren't any reports of major damage.
Powerful Earthquake Hits New Zealand During Royal Tour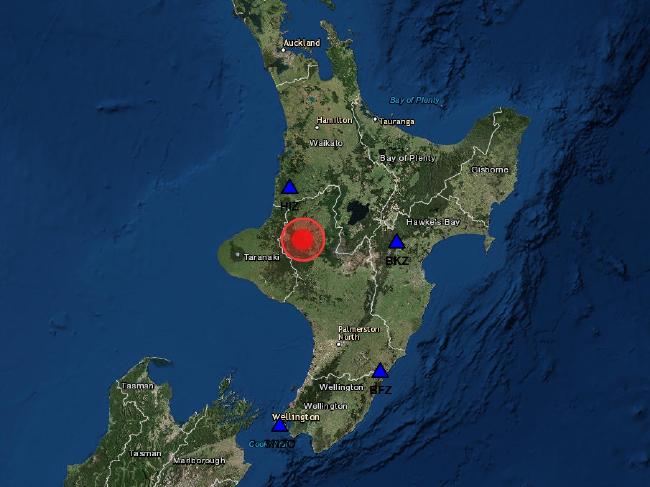 This earthquake lasted for about 30 seconds and as per witness reports it caused noticeable sideways shaking. An Australian woman, who was visiting New Zealand, narrated that she felt two shocks about two minutes apart in Wellington.
Airport authorities has diverted the flights which were scheduled to land at that time.
New Zealand's parliament, sitting at the time, was adjourned after the lengthy rumble to allow the structural engineers to do a check of the building.
It's one of the biggest earthquakes in New Zealand since the  magnitude 7.8 tremor struck near Kaikoura 2 years back in November 2016, which killed 2 people.
The New Zealand Ministry of Ciivil Defence and Emergency Management issued a statement that they are actively monitoring the area for Tsunami threats. Later they advises that there was "no tsunami threat to New Zealand" as it appears at this point in time following the quake.
The quake does not seem to have been powerfully felt in Auckland, where British royals Prince Harry and Meghan had been indulging in a "welly wanging" contest with junior school children.
Trending: Live Streaming, Meghan Markle,News,Prince Harry,Royal News,Royal Tour,Earthquake Rocks New Zealand,Prince Harry Continue Their Royal Tour, Powerful Earthquake Hits New Zealand During Royal Tour
Sources: news.ocm.au
Why read about this on Paandu?