The Indian Statue Of Unity | Half a Billion $ For Creating History
Is the Indian Statue Of Unity a true tribute to Sardar Vallabhai Patel or is it 3000 crore for creating history in a country where there is little importance for history.
Prime Minister of India Mr. Narendra Modi has recently unveiled the world's tallest statue, with a height of 182 meters which is nearly 4 times the height of Statue of Liberty.    The statue is built at a cost of about INR 3000 crores.
The Indian Statue of Unity could boost the economy through tourism
Many articles are written discussing and debating the necessity of the Indian Statue of Unity especially the steep price tag.  Yes, there are those who believe such demonstration of power and possibilities are important for the economy and that it creates a positive feeling.  There are those who say such projects will create business and employment opportunities in the vicinity. There are still those who say this statue will increase tourism in the state of Gujarat.  Yes, all of these statements are true.
The Indian Statue of Unity & The Environment
To begin with, Governments should walk the talk. To build the Indian Statue of Unity in the middle of Narmada River requires environmental clearance.  No such clearance was sought or given.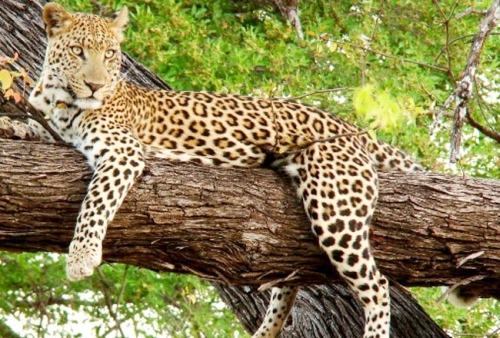 As citizens we will certainly someday want to visit the Indian Statue of Unity too as it is fascinating.  But there are other immediate concerns for us as a country.  For eg., 21 cities in India including Delhi, Bengaluru, and Chennai will run out of ground water by 2020 says NITI Aayog, a government think tank.  It also says 'Urgent and Improved' management of water resources is the need of the hour. The society is more concerned about water scarcity 2 years from now. Just 2 years from now and we don't see any major water resources project being announced by the Union Government.
The Indian Statue of Unity an attention grabber
Where disappointment turns into frustration is when we are happy to show the world what this country is capable of today (by building the tallest statue), we are reluctant to show, even acknowledge, our vibrant history. The Archaeological Survey of India (ASI) has recently found a possible ancient city in Keezhadi near Madurai, Tamil Nadu. Over 5000 artifacts have been unearthed so far and yet only about 5% of the site has been excavated. Carbon dating of the artifacts reveals it is at least 2,200 years old.  ASI has so far found pots, ornaments, Jewellery, open and closed drainage systems and brick walls.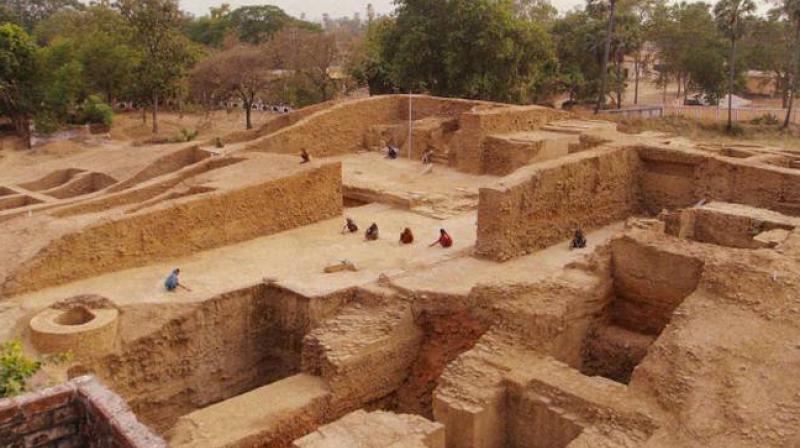 By now the world should have known about this finding and it should have been made a tourist attraction. This is what the Chinese or the French would have done.  How many living in Tamilnadu, leave alone the rest of the country even know about it.
The Indian Statue of Unity & Tribute to Sardar Vallabhai Patel
In all fairness, the Iron Man of India Mr. Sardar Vallabhai Patel deserves this recognition, if not more.  The money spent on building this statue could have been used to build schools, colleges, hospitals, preserve water bodies and build infrastructure and all these projects could have been named after Sardar Vallabhai Patel.  That would have been an appropriate gift for the contribution made to the country by the great man.   Case in point here is that India adds about one Australian population every year. This means we need to add that many schools and colleges, generate that many employment opportunities, cater to that many additional medical requirements, build that much infrastructure EVERY YEAR. Every possible resource, every possible effort and every possible rupee needs to be focussed on building these basic infrastructure needs.  How else will we achieve 'No Child Left Behind' policy?
The Indian Statue of Unity & The Tourism Debate
For those who believe India needs more such projects to improve tourism, here is a peek into Singapore that has an area of approximately 697 sq km in size which is roughly 4,716 times smaller than India. Singapore had 15.2 million visitors in 2015 while India had 8.9 million visitors. Singapore achieved this not by building tourist destinations but by building strong infrastructure for its own citizens. Tourism was a result of such developments. If India needs to be a tourist destination here is what we need to do
Acknowledge and respect diversity (Language, Food & culture)
Provide clean and safe environment to all its citizens
Strong law enforcement
Make the country business friendly not just for the rich
Create a vibrant farming sector
Create world class infrastructure
Finally, will the society be against building tall statues that are world class?  Not at all.  These projects however are not a priority in the scheme of things that surrounds us today. We as a society should refuse to be blinded to the many social injustices still prevalent in the country.  For those who have traveled the developed countries and those who live in a multi-storey apartment driving a four wheeler, it is easy to be in awe of such projects.   Most in this country are not as lucky as some of us. Remember that 1/4th of India are still below the official poverty limit.  Their livelihood is at stake. Try telling them this is an awesome project.  It is time we set our priorities right.
Trending: statue of unity location, statue of unity height, statue of unity gujarat, statue of unity 2018, statue of unity india, statue of unity and china, facts about statue of unity, the statue of unity, the statue of unity india, statue of unity built by, benefits of statue of unity, statue of unity cost, statue of unity contract, statue of unity designer, statue of unity distance from vadodara, statue of unity engineer, statue of unity ekta yatra, statue of unity facts, statue of unity first look, statue of unity from vadodara, statue of unity facebook, statue of unity google maps, statue of unity gujarat india, statue of unity height comparison, statue of unity location map, l&t statue of unity project, statue of unity narmada, statue of unity nearest city, statue of unity nearest airport, statue of unity sardar patel, statue of unity tourist guide, statue of unity tourism, statue of unity the world's largest statue, sardar vallabhai patel statue, sardar vallabhai patel statue cost, sardar vallabhai patel freedom fighter, sardar vallabhai patel facts, statue of sardar vallabhai patel, sardar vallabhai patel statue of unity
Why read about this on Paandu?