Cyclone Idai Desimated Mozambique, Zimbabwe and Malawi | Worst Souther African Crisis in 20 Years
Aid workers rushed to rescue victims hanging on to trees and overflowing on rooftops Tuesday after a cyclone Idai unleashed overwhelming floods followed by widespread destruction in Mozambique, Zimbabwe and Malawi. Approximately 350 people were confirmed dead, many were missing and so many people are still at risk.
In Mozambique, the fast rising floodwaters formed "an internal ocean," endangering 10s of thousands of families, aid workers said as they struggled to rescue survivors and airdrop essential supplies including blankets, food & water.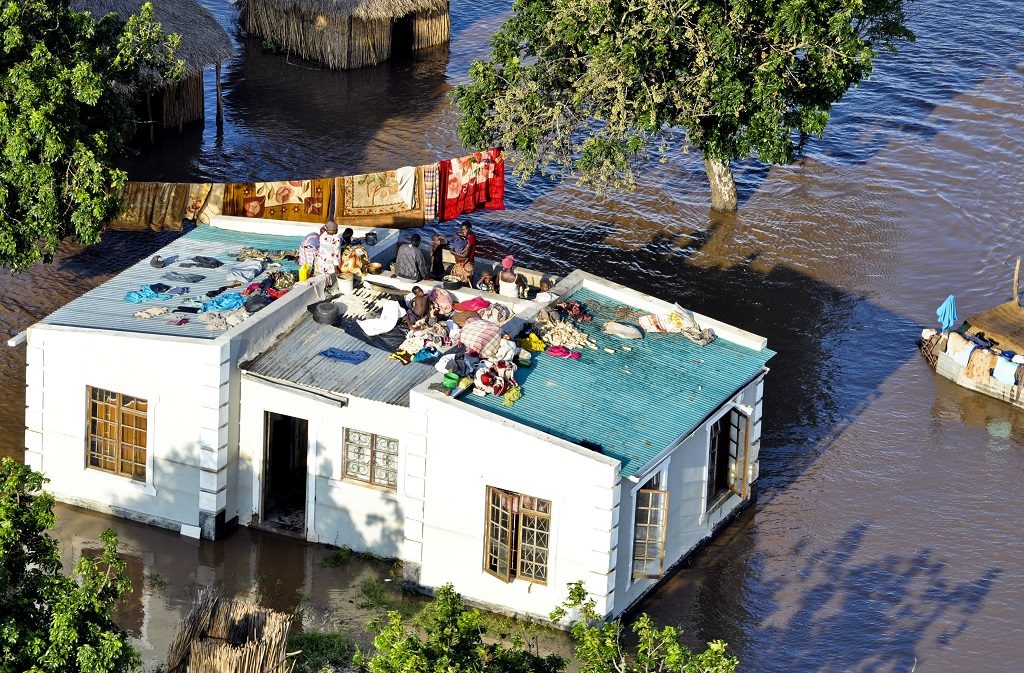 "This is the nastiest humanitarian disaster in Mozambique's recent history," said Jamie LeSueur, head of response team for the Red Crescent Societies and International Federation of Red Cross.
Filipe Nyusi, Mozambique's President said late Tuesday more than two hundred people had been established dead in his country. Earlier
Close to half a million people were left homeless.
In Zimbabwe's eastern mountain areas sharing the border with Mozambique, inhabitants struggled to deal with with the disaster.
The cyclone Idai is clearly southern Africa's most destructive flooding in 20 years, as per emergency workers. Heavy rains were forecasted to continue through Thursday.
Mozambique's rivers , Pungue and Buzi are overflowing creating "inland oceans spreading for miles and miles in all directions," as reported by Herve Verhoosel of the World Food Program.
"This is a major humanitarian crisis that is getting greater by the hour," Verhoosel said.
Satellite imagery are assisting the rescue teams target the most critical areas. Rescue efforts were based at Beira airport, one of the very few places in the city with operational communications.
1000s of homes were smashed in Beira, and the city and nearby areas were without power and nearly all communication lines were damaged. Beira's main hospital was greatly damaged, and in large flood affected areas flood waters entirely covered homes, telephone poles and trees as witnessed by the Red Cross workers.
The United Nations has allocated $20 million from its emergency fund to speed up the humanitarian response in Mozambique, Zimbabwe and Malawi.
The European Union and Great Britain have also pledged aid, and the U.S. Embassy in Zimbabwe reported that the U.S. was "mobilizing to provide help" to partners in the 3 affected countries.
Sources: Associated Press, Youtube, enca.com, futurewater.eu
Hashtags: #mozambiquefloods #mozambiquefloods2019 #mozambiquefloodsseria
Trending:
Cyclone Idai Desimated Mozambique, Zimbabwe and Malawi , mozambique floods 2019, mozambique floods march 2019, mozambique floods donate, mozambique floods history, floods in mozambique 2019, news mozambique floods, mozambique floods pictures, mozambique floods today, mozambique idai cyclone, mozambique idai donations, mozambique cyclone idai, mozambique cyclone 2019, mozambique cyclone relief, mozambique cyclone photos, mozambique cyclone areas affected, mozambique cyclone charity, cyclone mozambique channel, mozambique cyclone death toll, mozambique cyclone disaster, cyclone hitting mozambique, mozambique cyclone idai latest, mozambique cyclone latest, mozambique cyclone reports, mozambique cyclone satellite, mozambique cyclone today, mozambique cyclone videos, mozambique cyclone warning, mozambique weather cyclone, cyclone warning mozambique 2019, mozambique cyclone 2019 update, mozambique cyclone 2019 youtube, cyclone mozambique 2016, tropical cyclone mozambique 2019