Fighter Jet MiG 27 Crash in Jodhpur Today | Pilot Ejects Safely Fighter Jet MiG 27 Crash in Jodhpur Today
This is the 2nd Indian jet to crash this month; earlier on 8th March, the Indian Air Force lost a MiG-21 after it went down while on routine patrol in Rajasthan. The reason attributed at that time was "bird hit after take off". On February 27, the PAF – Pakistan Air Force had allegedly shot down an Indian IAF fighter jet when it violated Pakistani airspace over Azad Kashmir. However, the February 27 incident was reported differently by the IAF who had reported that it was engine failure.
More information Here: Fighter Jet MiG 27 Crash in Jodhpur Today
Since 1963, India has brought into it's Air Force more than 1,200 MiG fighters. Statistics available from August 2013 have evidenced that at least 252 MiG-21s were known to be in operation.
However, the category of fighter jet has been plagued by safety problems. Since 1970 more than 40 civilians and 170 Indian pilots and have been killed in MiG- related accidents.
The latest in this SAGA of crashes a MiG 27 aircraft of the Indian Air Force (IAF) went down near Rajasthan's Jodhpur city on Sunday morning (31st March 2019). As per the IAF's statement, the pilot flying this aircraft had ejected safely and there was life lost.
The MiG 27 UPG aircraft was apparently on a routine mission in Barmer and had taken off from Utarlai Air Force base.
A judicial Inquiry has been initiated into the incident.
Not long before this crash, a newly upgraded IAF Mirage 2000 crashed while it was on a test mission at the old HAL airport in Bengaluru. Unfortunately, in that incident the two pilots handling the aircraft were killed.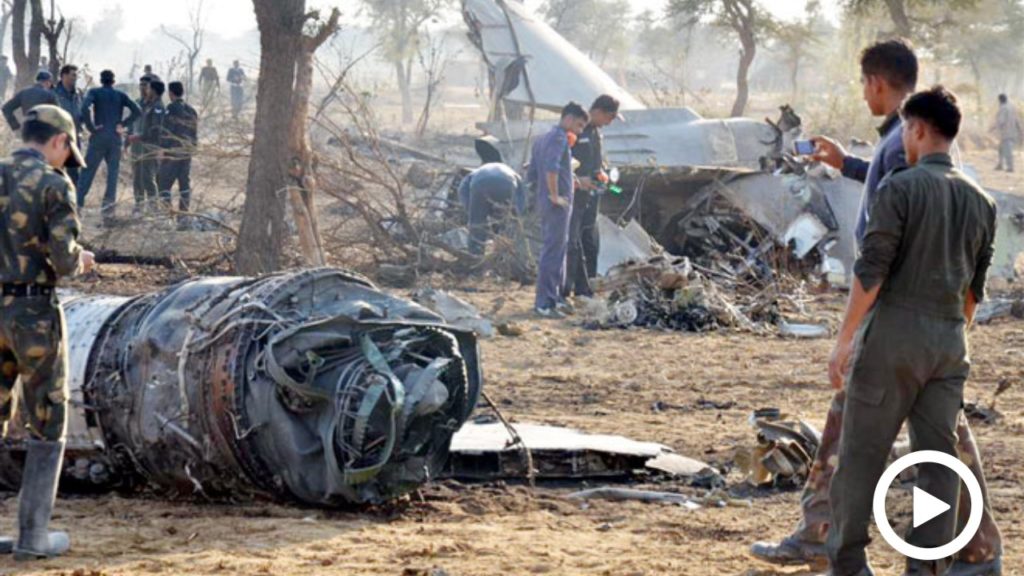 More information Here: Fighter Jet MiG 27 Crash in Jodhpur Today
Sources:
Indiatimes, Indianexpress, Youtube, Paanduvlog, Indiatoday, Sirfnews
Hashtags:
#mig27crash #migcrash #migcrashjodhpur #migcrash #migcrashpokhran @indianairforce @indian__armed_forces_
Trending:
mig 27 crash in jodhpur, mig 27 crash pilot, mig 27 crash in jodhpur 2019, mig 27 crash rajasthan, mig 27 crash 2019, mig 27 crash pilot name, mig 27 crashes in pokhran, mig 27 crash in pokhran today, mig 27 crash at pokhran, mig 27 aircraft crash in jodhpur, indian air force mig 27 crash, news mig 27 aircraft crash, mig 27 crash 31 mar 2019, fighter jet mig 27 crash in jodhpur, mig 27 crash hindi news, mig 27 crash in pokhran, iaf mig 27 crash, indian mig 27 crash, mig 27 crash jodhpur, 7mig 27 crash today news, mig 27 crash on 31 mar 19, mig 27 crash pokhran, mig 27 plane crash, mig 27 crash today, mig 27 crash video, mig 27 crash 2019