Why is Subramanian Swamy anti-Congress and did you know that once upon a time, Swamy and Rajiv Gandhi were very close!
Once upon a time, Swamy and Rajiv Gandhi were very close!
Rahul Gandhi's father and Subramanian Swamy used to be best buddies. They would sit next to each other in Parliament when Indira Gandhi was Prime Minister. Even after Rajiv Gandhi lost office, they would meet at 2 AM and discuss politics and personal matters for two hours.
Swamy was dead against Indira Gandhi till 1980 but when she came back to power post-emergency, he didn't have much problem with her. She used to consult with him on many issues, especially China. He even went to China on her behalf and met Deng Xiaoping.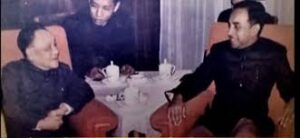 He took intuitive dislike for Nehru but that wasn't personal. It was purely based on his policies.
As far as Rajiv was concerned, he still thinks he was a good man and a great patriot. Swamy supported him. He even defended him in Parliament during Bofors scandal.
So, how did he end up as anti-Congress? The answer is Sonia Gandhi.
He was friendly with her in the beginning. They were in very good terms. So much so, that on her urging he brought down Vajpayee's government in 1998. He claims that soon after that, she made a deal with Atal Bihari Vajpayee to free Quattrocchi from Malaysia, who Swamy claims was her friend and it was he who got the Bofors money and not Rajiv.
Swamy also claims that through Rajiv Gandhi, he came to know of Sonia Gandhi's close association with the Palestinian Christian Terrorist group, George Habash.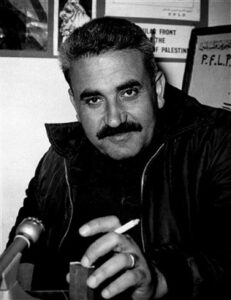 He says that she used to send money to them and Rajiv made him go to Tunisia to meet Yasser Arafat and inquire if the money was reaching the families of the terrorists who died in the suicide bomb attacks.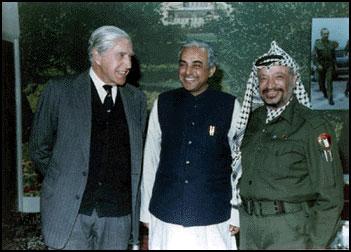 There is an interesting anecdote that Swamy tells about Sonia that totally turned him off and made him go after her. He says that they used to meet once a week for tea when PVNR was Prime Minister who had totally sidelined her. One day, they were talking and she told him, "I'm more Sicilian than an Indian", Swamy asked, "Why do you say that" She said, "Indians like to be kicked, whereas you are a ruthless person" [At that time, Swamy was after Jayalalithaa and was filing cases against her].
In his last meeting with her, Swamy said, 'This is my last meeting with you; I'll never meet you again. You told me you were more Sicilian than Indian, now I'll tell you what a Sicilian is'.
Rest as they say is History 🙂
Sources: swarajyamag, quora
Like our page on Facebook and subscribe us on Youtube to receive regular updates.