The market started out today with lack lustre volumes and understandably so, being the first trading day of the year. Most world markets remained closed today.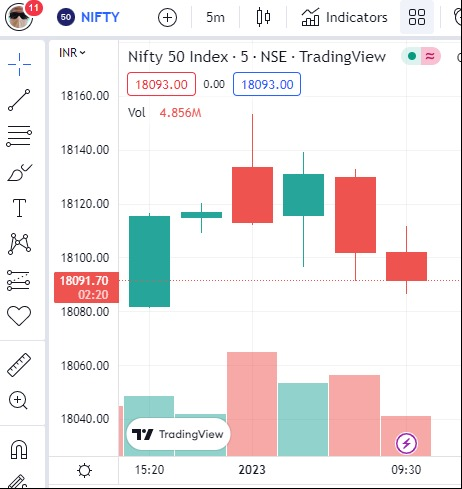 The opening charts for NIFTY at around 9:30 am signaled some caution. Analyzing the charts at that time and applying the 3rd candle theory the signal was a negative bias. The 4th candle of the day opened decisively breaking the low of the 3rd candle. The volumes we low, as a result the normal conviction was missing.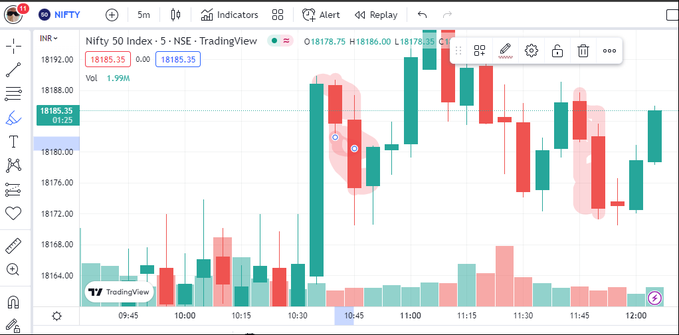 Around mid-day as the market was mildly in the green we couldn't see the conviction which again was due to low volumes. 2 inside candles were formed (at 10:40 and 11:45) both followed by clear downward trending candles.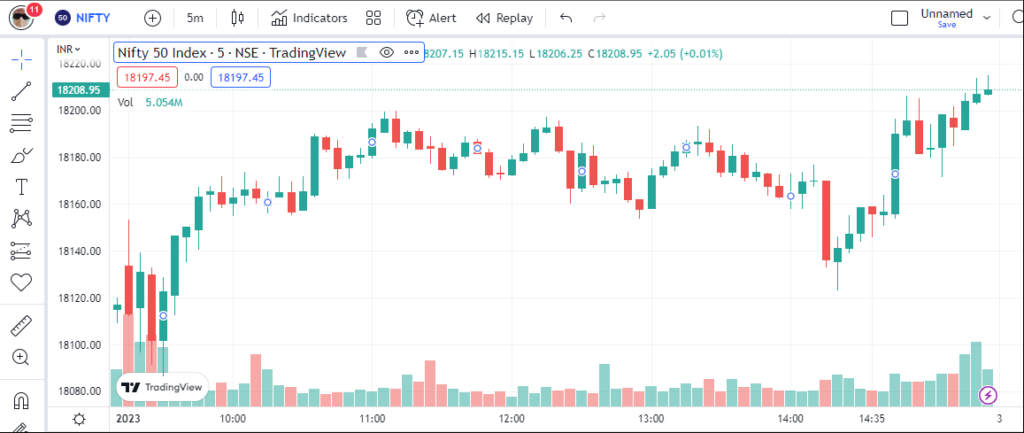 The day ended in the green, but the bigger picture will be known only after a couple of days as the foreign institutional investors allocate funds for emerging markets.

As of now the Nifty seems to be stuck in a tight range of 18000 -18400. In fact smart traders seem to be building positions at these levels by selling strangles in this range.
nifty 2 jan closing bell, nifty closing bell, nifty closing bell today, nifty 50 closing bell, nifty last closing, nifty future closing, closing bell today nse, nifty 2 jan opening bell, nifty 2 Jan midday, nifty 2 jan closing bell, nifty short strangle illustration, nirmal sawlani disclaimer, nifty 2 jan closing notes,